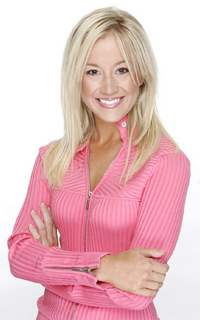 Kellie Dawn Pickler is half Sue, half real person, sometimes a vampire, and always a fangirl. Her name and various other traits (such as her stupidity, accent, and parts of her backstory) were based on the American Idol contestant of the same name, but she has unsurprisingly become exaggerated on the Sueniverse. Her best friend is Arielle, and she was turned into a vampire by Dracula himself, though she apparently has little memory of this event. Mostly she glides through the 'verse in a daze, offering cheap laughs as she searches relentlessly for Gerik, Jack Sparrow, or whoever else might be the current love of her life.
Parisa's wise words regarding Kellie: "Ignore her. She...doesn't know where Italy is."'
Kellie is played by Mandy.