Johannes is played by the loveable furry (GROVER) Jess!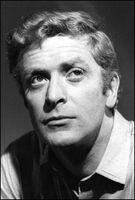 Appearance
[
]
He's six foot two with blond hair and blue eyes. He however changes that when he feels it necissary. His favorite part of himself however is his long fingers.
Background
[
]
Johannes JUST appeared in Paris and what do vampires do when they get to a new place?
They feed.
Later he finds himself in front of Dracula's mansion feeling a little sorry for the old man, every seems like their out to get him, he just wanted to tell him that he was on his side.
He just happened to run in to Dracula's mummy, Satan. Of course being the two fiends they are, they've found themselves in each others arms... in Dracula's hallway.
He kills a couple people, destroys a couple people, get's bored and ends up hanging out at Le Théâtre du Grand-Guignol, acting on stage, and slowly attempting to turn it in to a new Théâtre des Vampires, because he finds the Kit Kat Klub to be a little too... dirty. Although he has no idea what the Théâtre des Vampires is, he doesn't really care.
All the while, he's been watching Blind Mag and hoping to get her alone, at least for a little while.